Maybe it's wishful thinking, but I might smell a trend.  First we had the fish truck at the OFAM every Sunday, and now the Corned Beef King is parked at the Exxon station off Georgia Avenue Wednesday through Sunday, filling a hole in our culinary landscape that's been there since BJ's closed.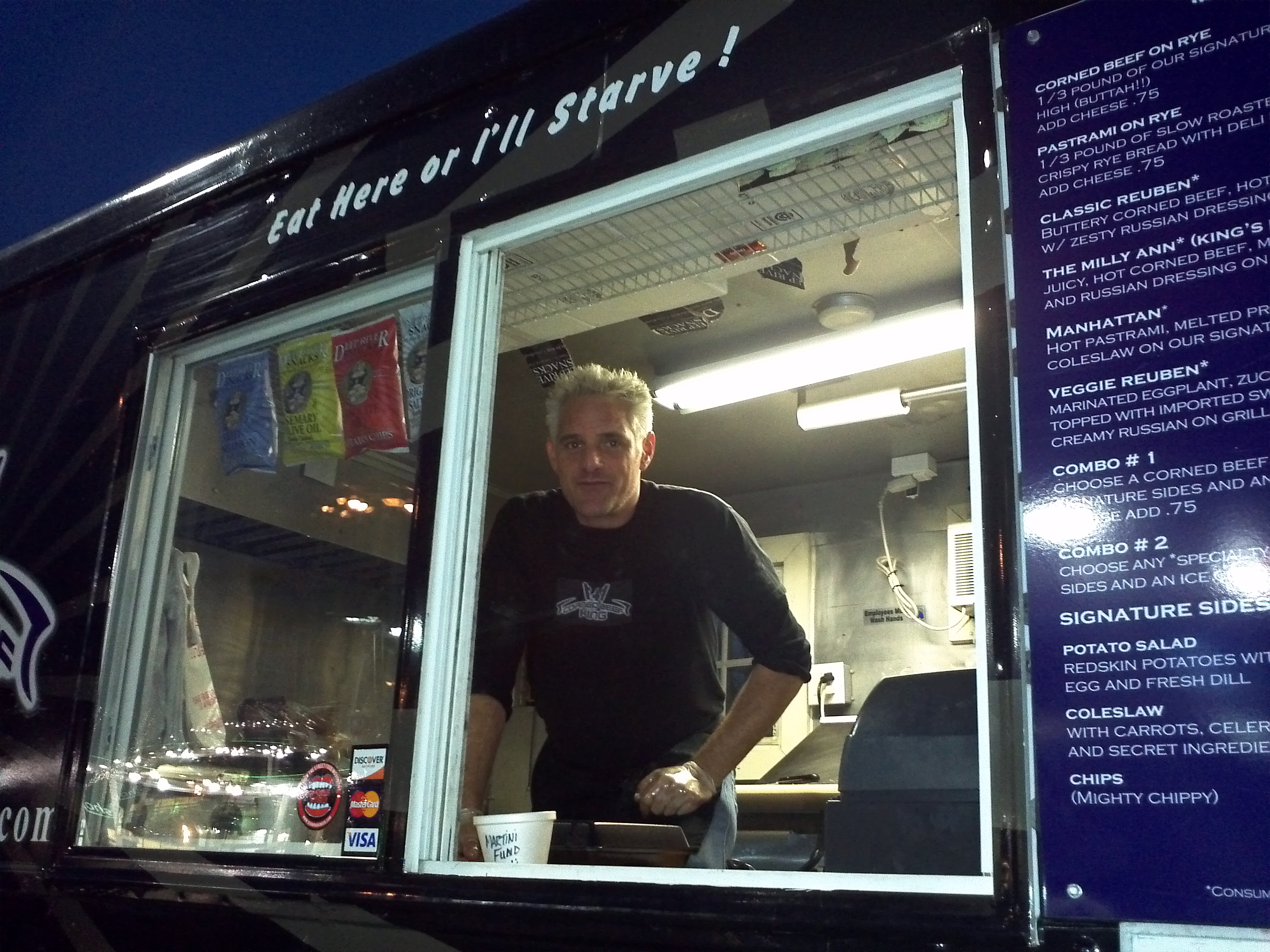 Jon Rossler is cooking pastrami and sides as good as any I had in my Philadelphia youth.  I wish I could vouch for his corned beef and knishes, but they've been sold out both times we've lined up for them.  I can say that the pastrami is excellent, and the generous pickle spear provided with each sandwich is properly sour.
The potato salad is well-seasoned with dill and chives, and yellow with egg yolks, creamy but not too creamy.  One small kvetch:  the potatoes are cut a little too large for my mouth.  The coleslaw and kraut are fine, fitting accompaniments for the meat.
Although the offerings are rather limited at the moment, Jon told me he hopes to offer nova lox on bagels and corned beef hash in the near future.
Jon learned his way around deli from working for his father, Chuck, owner of the Celebrity Delly in Falls Church.  The Celebrity has been a neighborhood institution since 1975.  Here's hoping if Jon follows in his father's footsteps and opens a restaurant, he won't go too far from Olney!
The Corned Beef King Truck's hours are Wednesday thru Friday, 5:00 – 9:00 p.m. (maybe later on Friday); Saturday 11:00 a.m.- 9:00 p.m.; Sunday 11:00 a.m.– 8:00 p.m.  The website is under construction.