Earlier this month the Winery at Olney hosted a preview party for the Olney Chamber of Commerce.  We went along to sample the possibilities.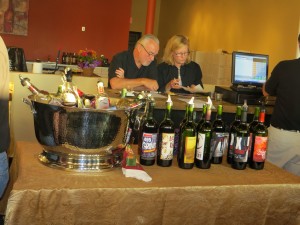 The Winery is a large, airy space in the Fair Hill Shopping Center.  A bar dominates the front room and affords access to wine, sold by the glass, bottle or case.  Their official opening day was September 15.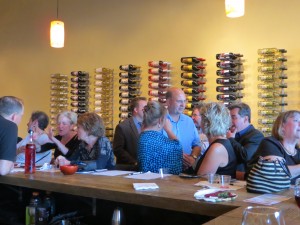 In the back, the wine making area can be used by those who want to make their own batches of wine (complete with personalized labels).  Customized label design is part of the service.  We got a demonstration of the bottle-filling machine.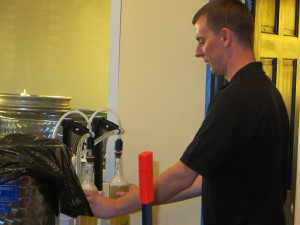 They also make wine to sell, from juice shipped in from wine-growing regions the world over.  We tasted many of their products, from a selection of reds, whites and fruit-infused wines.  They are all eminently drinkable, the reds in the fruit-forward style and the whites crisp.   There is no pretension to greatness, but an emphasis on accessibility.  Several wines have droll locally-referenced names, such as "For Your Eyes Olney," and "Georgia Avenue Peach."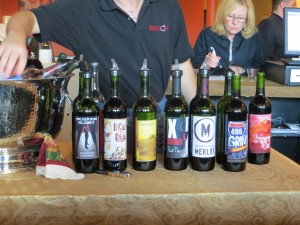 Owners Joe McCall and Jeremy Cronin lined up with Chamber member Jon Turgel for a picture.  The Winery doesn't have a kitchen for food preparation, but is negotiating with Grillmarx to supply small plates suitable for pairing with wine.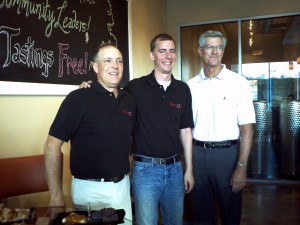 I am leaning on them to arrange an event at the Olney Farmers and Artists Market some time before the end of the Market season.  Stay tuned here or watch the Market website for news on this!