At the Finnish Embassy, there was a longish line to get in, but it moved quickly.  We were teased by the smell of fish being  grilled at the bottom of the driveway.  Soon enough, we entered the monument to Finnish Modern architecture and were directed to the lower level, where a single, seemingly never-ending line snaked through the room, punctuated by tasting stations.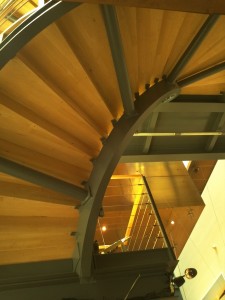 There were friendly Finns and interesting food in all directions.  The grilled fish resolved into "Open-Flame Cooked Trout, Lemon Mayo and Mustard Sauce on Archipelago-Style Bread."  It takes longer to read than to eat.  The samples were small but plentiful.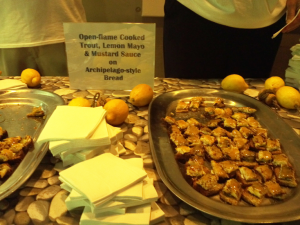 There were plenty of opportunities to chat with Finns and fellow visitors while waiting.  The chef was manning one station, handing out goat cheese on crispbread.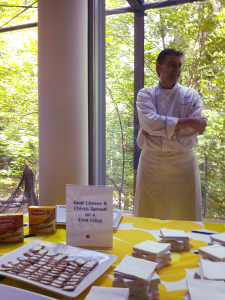 Other stations held quirky snacks, Finnish-style donuts and non-alcoholic drinks made with yeast (an acquired taste).
We got the distinct impression that the Finns were trying to convince us that they have a sense of humor.   Well, this is the country of origin of Angry Birds!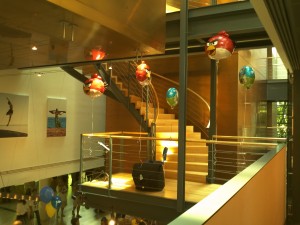 Next: On to Belgium