The National Gallery of Art is one of the unique treasures of Washington, DC and a major reason so many of us are spoiled rotten about museums.  It houses a world-class art collection and, like the Smithsonian, the NGA is FREE.  Not just one evening a week (or month), like some, but all the time.  I'm always amazed that other museums charge admission.  And the National Zoo, and the Library of Congress, and, and, and… our taxpayer's dollars are at work, doing good.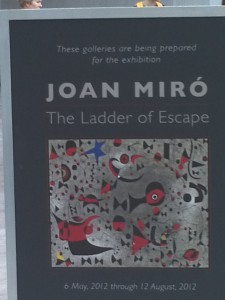 For years now, the NGA has coordinated the menu in its Garden Cafe with major exhibitions.  The Miro exhibit opening Sunday will be complemented with a selection of Catalan specialties curated by Chef Jose Andres.  The press breakfast on Tuesday had a selection of dishes that will be offered in the Garden Cafe during the run of the show (until August 12).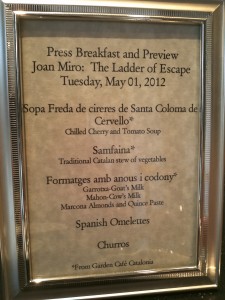 In my opinion, the best dish was the sopa freda de cireres de Santa Coloma de Cervello -cold cherry and tomato soup.  It had a nice punch of sherry vinegar to cut the sweetness of the cherries.  The recipe will be available from the Garden Cafe for the asking.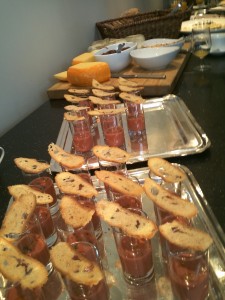 There were two kinds of cheese, one goat's milk and one cow's milk, to be eaten with rustic bread, quince paste and Marcona almonds.  Alas, there were no labels on the cheese to tell them apart!  Both were good, though.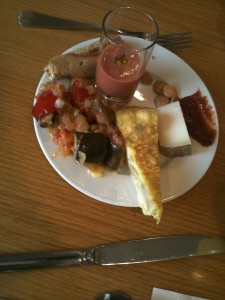 Samfaina, described as a traditional Catalan stew of vegetables, reminded me of caponata.  It went well with the Spanish omelettes (sic).  Churros were fun to dip into the coffee, a sweet finish to an excellent breakfast.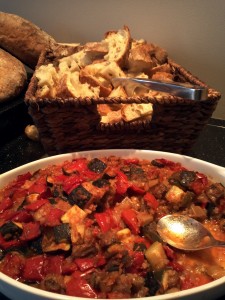 For an immersive Catalan experience, go to the exhibit and then lunch in the Garden Cafe.  A feast for the body and the soul!
www.npg.si.edu