I had the opportunity to volunteer for one of the Sunday Night Suppers sponsored by the "Sips and Suppers" event to benefit Martha's Table and DC Central Kitchen.  This series of twenty or so simultaneous suppers took place in the host's homes, with chefs from some of the finest restaurants in and out of town cooking their best dishes.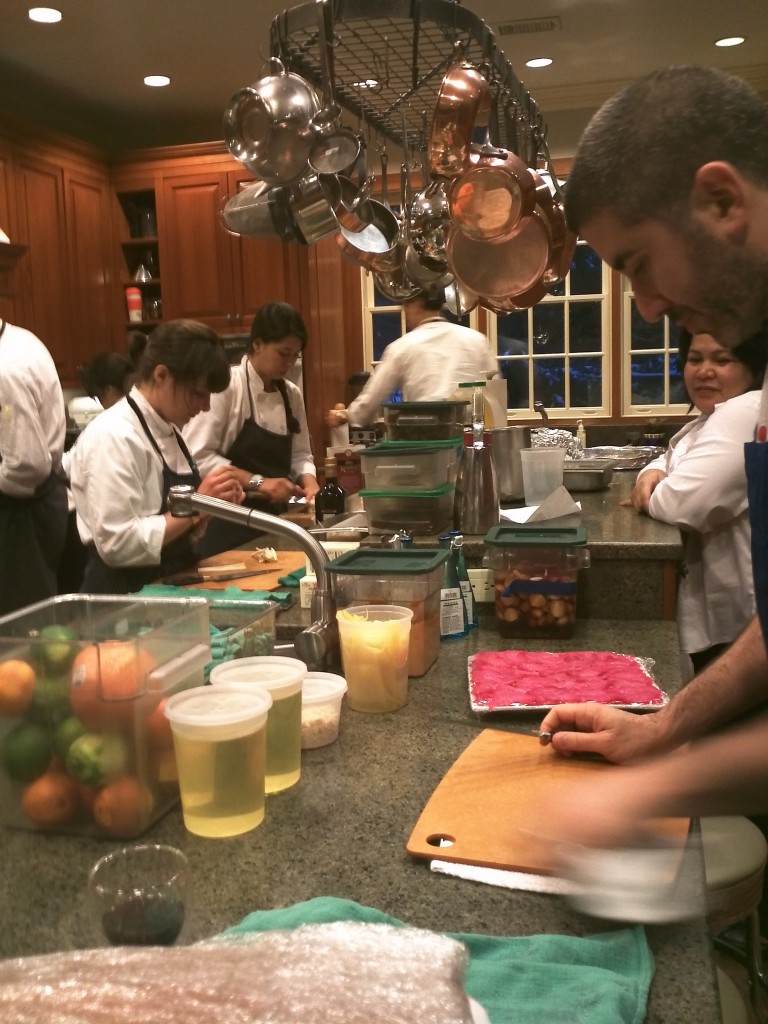 I was assigned to the home of Deborah and Michael Saltzberg, in Bethesda.  The chefs were Adam Sobel of Bourbon Steak and Michael Solomonov of Zahav Restaurant in Philadelphia.  I walked in to see a dazzling table set for 26 guests, with many wine glasses.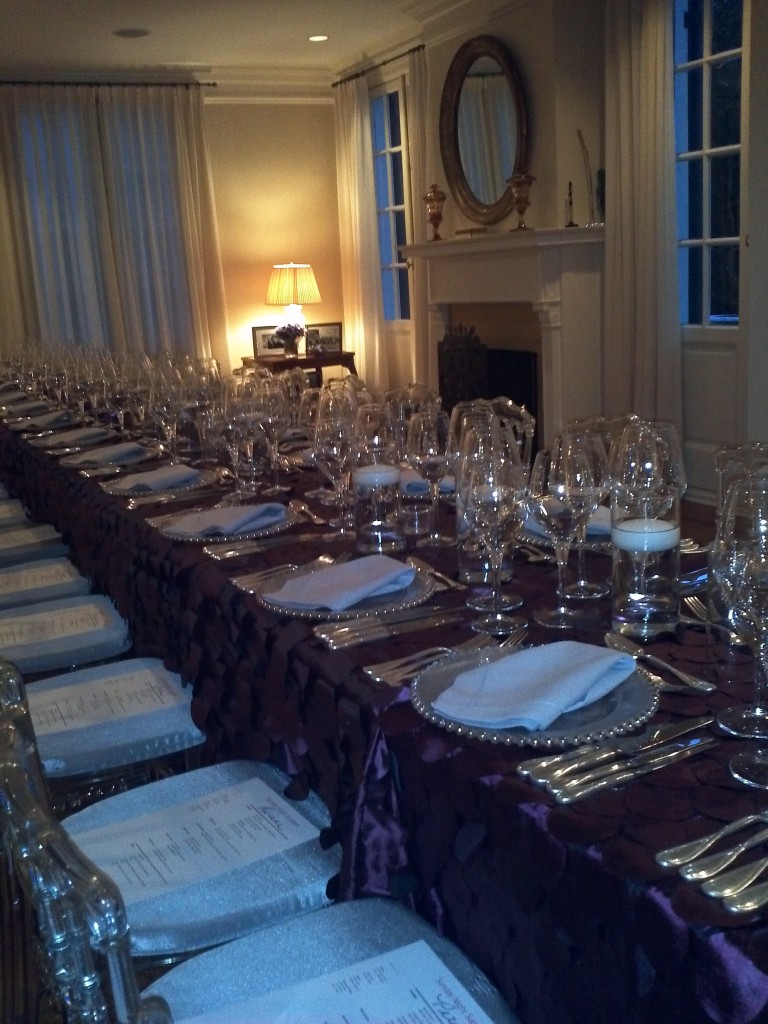 I had never been a server at a formal dinner before, so I was a little nervous.  I needn't have worried.  Our event manager, David Andersen from Jaleo, was professional enough to put my fellow amateur servers, Leah Koenig and Aaron Blacksberg, and me at ease, while making sure we were ready to serve our guests with confidence.
And we did!  I learned: how to balance a canapé plate on one arm while offering a napkin with the other hand; how to describe the dishes to the guests; how to pour wine at the table without spilling or dripping; which side to serve from and which side to clear from; and how to tell which glasses were for which wine and which one was the water glass.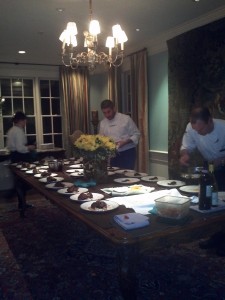 In between we got to taste some of the incredible food our chefs were preparing.  Lambs' tongue, veal cheeks and oysters, sweetbreads and kiwi sorbet – and amazing house-made blu cheese from Bourbon Steak.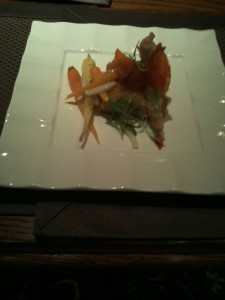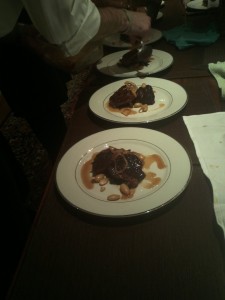 Afterward, everyone agreed that it was one of the smoothest events of this type they had ever worked on.  Not a single disaster!  The team in the kitchen and front-of-house worked so well together, you wouldn't know most of us had never met each other before.  I give a lot of credit to the hosts, their wonderful kitchen, their evident enjoyment of and tolerance toward the invasion of their home, and their devotion to the institutions the event was in aid of.
Those were DC Central Kitchen and Martha's Table. Both contribute immensely to the well-being of our community not only through providing meals and other services to the homeless and seniors, but also through providing training in culinary jobs.  How appropriate that the all these amazing chefs and volunteers work together to help their programs go forward!