At the Washington Convention Center November 5 and 6, a mix of vendors, big-name personality shows, cooking demos and wine tasting.  Here follows a thoroughly idiosyncratic review of the things I found most interesting.
Unfortunately, the personality I had most looked forward to seeing was a no-show: Jacques Pepin was too ill to make the trip.  The other "names" filled in for him, and the many fans who came to see them were satisfied.  Paula Deen, Giada De Laurentiis, and Guy Fieri all put on great shows.
There were continuous cooking demos at the 29th National Beef Cook-Off® booth and the Bloom Cooking Stage Featuring James Beard Honored Chefs.  Several of the latter chefs had been demo chefs at the Olney Farmers and Artists Market, so it was nice to say hello.
I want to make up for not reporting on Joe Yonan's appearance at the OFAM last month by saying how endearing he was on both occasions.  He demonstrated the same technique of making a base recipe and then ringing variations on it that he did at the Market:  Sweet Potato Soup Base and Sweet Potato and Orange Soup with Smoky Pecans (find the recipes here: http://www.olneyfarmersmarket.org/recipe.html).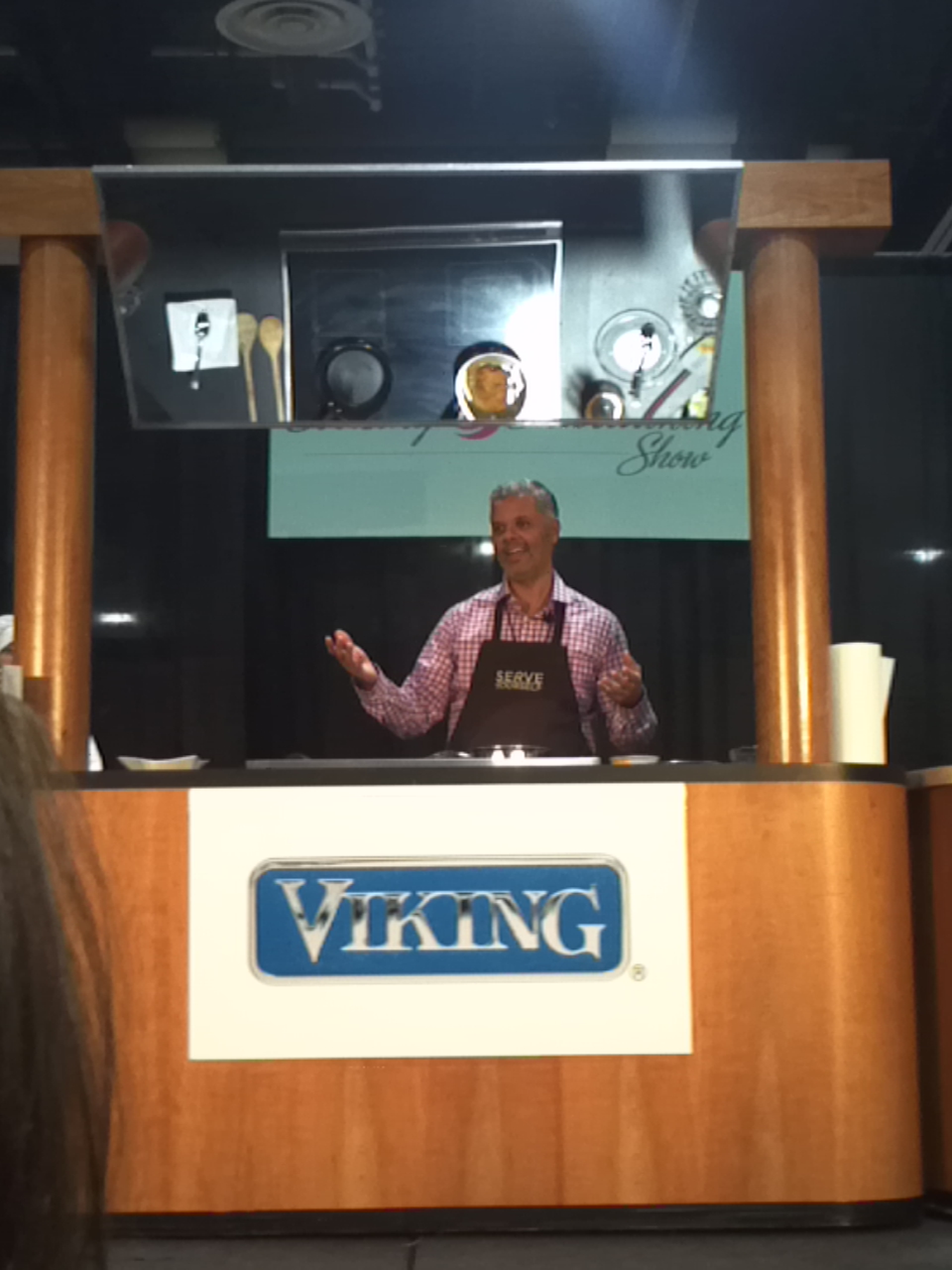 His book,  "Serve Yourself: Nightly Adventures in Cooking for One" is full of terrific recipes and ideas that are appropriate for single cooks, but can be easily expanded to several servings. They can also inspire chefs cooking just for themselves to work outside their comfort zone.
I said hello to Joan Nathan (Quiches, Kugels and Couscous: My Search for Jewish Cooking in France) at her signing and asked her to pose with Monica Bhide (Modern Spice: Inspired Indian Flavors for the Contemporary Kitchen).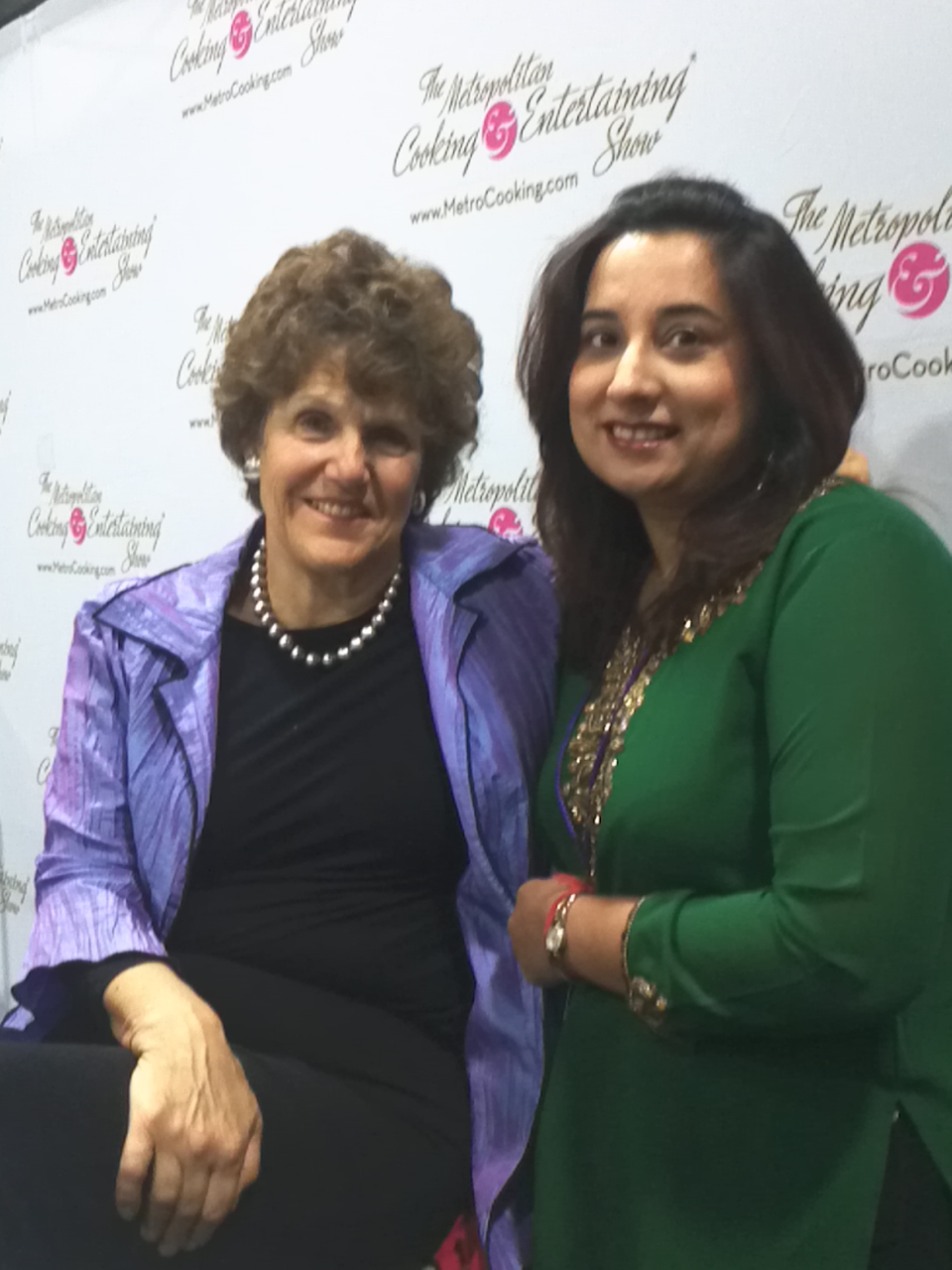 Joan appeared at OFAM back in 2008 and I hope to cajole her into a return appearance some time next season.  I'd love to see Monica there too!